December 3, 2022
@
8:00 am
–
4:00 pm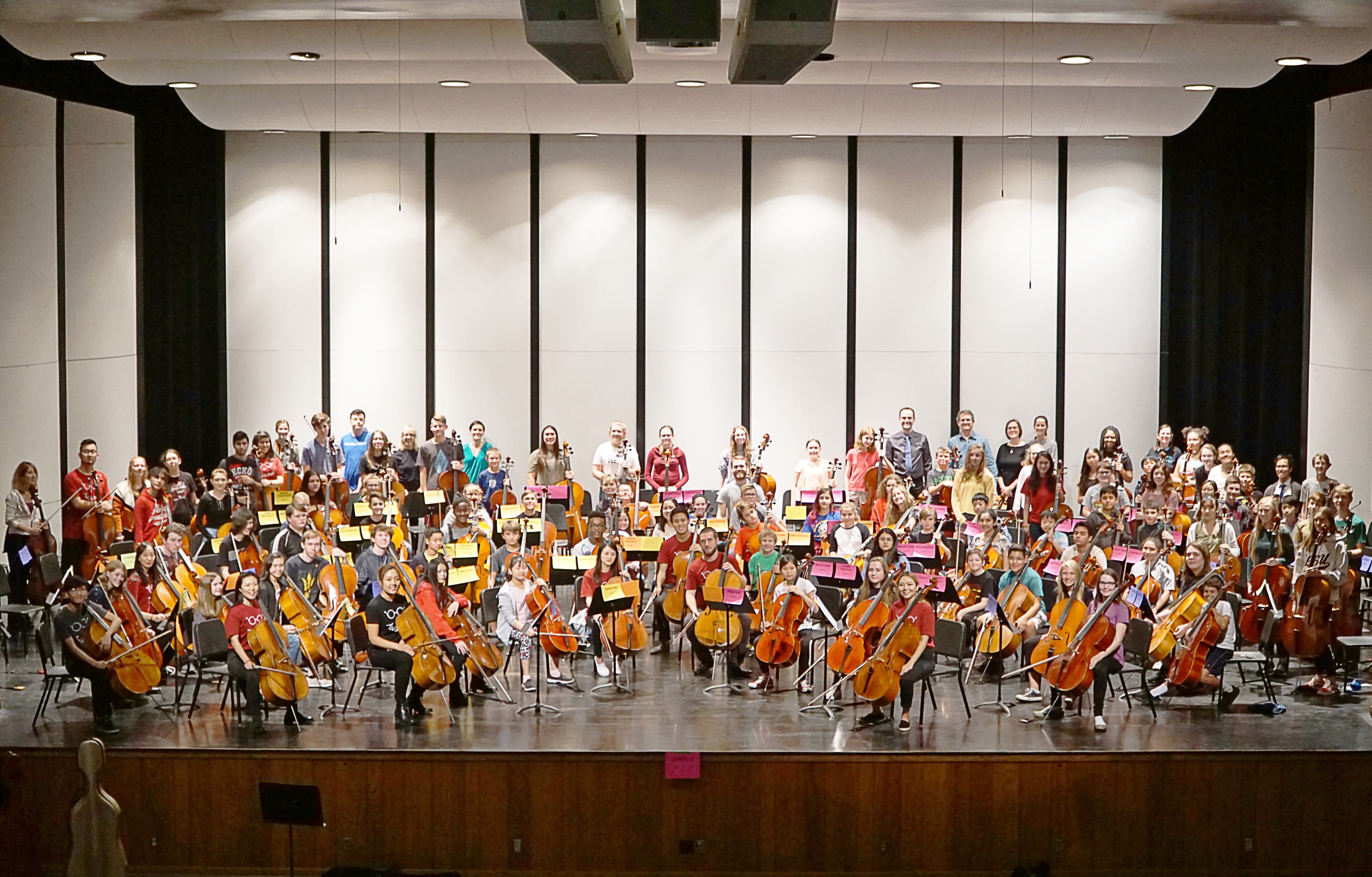 CELLOBRATION! 2022
A Day for Cellists
Saturday, December 3, 2022
at
Marcos de Niza High School
6000 S Lakeshore Dr, Tempe, AZ 85283
(north of Guadalupe Rd, east of Rural Rd)
AND
Arizona Cello Society Cello Competition
Friday, December 2, 2022
WELCOME BACK EVERYONE! Let's get together again, or for the first time so that we can share our LOVE of the CELLO!
For those who are new to CELLOBRATION, we meet once a year to share the joys of the cello with young cellists in Arizona – from those learning for the first time to high-level students.
This year's event will be on Saturday, December 3rd. This is the day when we will come together as a larger cello community to play, learn, play games, and watch performances. Students will work with some of Arizona's finest and most experienced university, studio cello, and public school teachers. Come join the fun and be a part of history!
Arrival Time – varies according to level* – 8:00, 9:00, and 9:30
What does it cost? $50 with a T-shirt (sign-up by Saturday, 10/29/22 FRIDAY, 11/4/22). $40 without a T-shirt.
Cellobration Concert – Saturday, December 3, 2022 at 1:30pm
*Please visit CELLOBRATION 2022 for details about: class levels; arrival times by level (we are staggering arrival times to limit our numbers at check-in), and the Audition Prep Workshop for high school students. We are committed to health and safety protocols, so we may be requiring that all participants wear masks covering their nose and mouth while indoors. This may be a requirement for participation in the festival. We will be updating information leading up to Cellobration Day.
ACS Competition
This year Cellobration is again partnering with the Arizona Cello Society which is hosting a COMPETITION for cellists. Participating cellists will perform for a panel of judges on Friday, December 2, 2022. Competition award winners will be presented their award during the Cellobration event on Saturday, December 3rd. Competitors must live in Arizona and participate in Cellobration to qualify. Visit Arizona Cello Society Competition 2022 or email your questions to [email protected] or [email protected] (please put COMPETITION in the subject line).
Questions? Contact Mrs. Simiz at [email protected] or 602.989.2627