Tucson Cello Congress
Event Navigation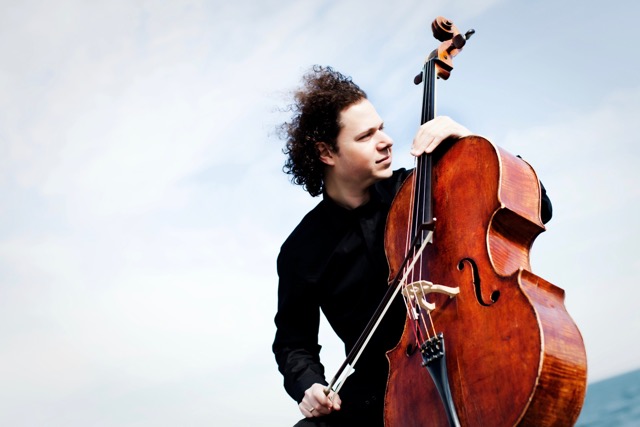 Featured Guest Artist: MATT HAIMOVITZ
Renowned as a musical pioneer, cellist Matt Haimovitz has inspired classical music lovers and countless new listeners by bringing his artistry to concert halls and clubs, outdoor festivals and intimate coffee houses, any place where passionate music can be heard. He brings a fresh ear to familiar repertoire, champions new music and initiates groundbreaking collaborations as well as creating innovative recording projects for Oxingale Records. Besides his relentless touring schedule, he mentors an award-winning studio of young cellists at McGill University's Schulich School of Music in Montreal. Through his visionary approach, Haimovitz is re-defining what it means to be an artist for the 21st century.
Tucson Cello Congress
The Tucson Cello Congress annually brings together over 100 cellists from Southern Arizona for two days of guest artist recitals, cello ensemble performances, master classes, workshops, discussions, premieres of new pieces by Arizona composers, and a Young Artist competition. The Congress will be held January 14-15 and is hosted by the University in partnership with the American String Teacher's Association-Arizona.
The Cello Congress is thrilled to present a large roster of distinguished guest artists. The 2016 combined presence of all three Arizona cello professors united under the roof of the Fred Fox School of Music was a significant moment for cello in Arizona.
Artistic Directors
Dr. Theodore Buchholz
Mary Beth Tyndall
Featured Teaching Artists
Fern Glass Boyd
Theodore Buchholz
Douglas Moore
Mary Ann Ramos
Mary Beth Tyndall
Schedule

Saturday Jan. 14
10:00    Cello ensemble rehearsals
12:00    Lunch break
1:00     Haimovitz Master Class in Crowder Hall
2:30     Cello ensemble rehearsals
4:00     Technique clinics, All-State Clinic
5:15     Young Artist Competition (Open to the Public – Holsclaw Hall)
6:30     Dinner break
8:00     Guest artists Matt Haimovitz Recital in Crowder Hall
Sunday Jan. 15
12:00    Ensemble dress rehearsal
1:30     Showcase Recital (Open to the Public – Holsclaw Hall)
3:00     Cello ensembles concert (Open to the Public – Crowder Hall)
More information and copies of the sheet music will be sent out once you register. Questions may be directed to Mary Beth Tyndall at mbtcello@cox.net, or Dr. Theodore Buchholz at theodorebuchholz@hotmail.com.
Tucson Cello Congress 2017 Solo Competition
The preliminary round of the competition will be held during the Cello Congress Saturday January 14 beginning at 9 a.m. (Note: your preliminary time may be before the official start time of the Congress at 10 a.m. You will be notified by email.)
Those selected to compete in the final round will play at 4 p.m. in Holsclaw Hall. Contest winners will be featured in a showcase recital on Sunday. The first place winner in each division will receive a cash prize. There will be a $10 entry fee collected upon registration for the Cello Congress.
Levels
Level 1: Students in the 8th grade and below
Level 2: Students in 9th-12th grade
Level 3: University students up to 24 years of age
Repertoire and Time Limits
Repertoire will be any concerto movement, Bach suite movement or showpiece. Level 1 will have a preliminary time limit of 5 minutes and a final time limit of 8 minutes. Level 2 and 3 will have a preliminary time limit of 8 minutes and a final time limit of 10 minutes.
The preliminaries will be unaccompanied. You may provide your own pianist for the final round if you are able, or you may play unaccompanied.
It is greatly encouraged that music be memorized.
Any questions regarding repertoire or other contest details should be directed to Mary Beth Tyndall at mbtcello@cox.net.