Tucson Bass Jam
January 20, 2019 @ 12:30 pm

-

8:00 pm
Event Navigation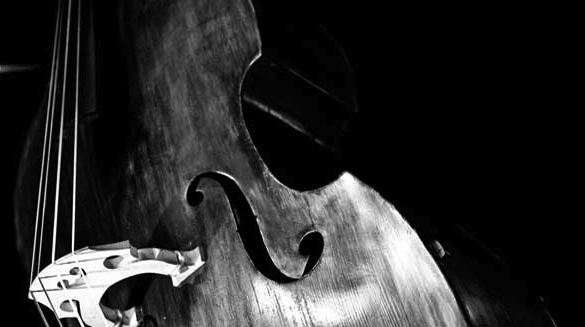 The Tucson Bass Jam is an ASTA and University of Arizona sponsored clinic for beginning, intermediate, and advanced double bass students, music educators, and community bass players of any age from Southern Arizona. Participants will participate in workshops, rehearse as a bass orchestra, and give an informal performance at the end of the day.
If you are an orchestra teacher or adult learner, we will have a special class designed to help you develop your double bass technique. Please bring an instrument and bow.
There is a $30 registration fee for participants. Parents, chaperones, and teachers may accompany their students to Tucson Bass Jam free of charge.
Faculty Director: Dr. Philip Alejo, University of Arizona (palejo@email.arizona.edu)
Guest Artist: Maggie Hasspacher, http://maggiehasspacher.com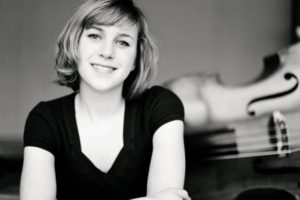 Maggie Hasspacher is a bassist/vocalist in the Detroit area and recently graduated with her doctorate from the University of Michigan. She performs as a member of wild Up, a new music group she helped found in Los Angeles, and with AMMADuo, a classical/jazz/Americana-inspired group which she co-founded with Amy K. Bormet, a composer/jazz pianist/vocalist. This summer 2017 she will return to Switzerland as a three-time member of the Lucerne Festival Academy and premiere a new opera by Julia Holter with wild Up at National Sawdust in Brooklyn, NY. Last summer she premiered Anatomy Theater, a new opera by David Lang, with wild Up at REDCAT in the Walt Disney Concert Hall, which opened to positive reviews and sold out all five shows. AMMADuo performs frequently across the country, mainly in Washington DC, Los Angeles, and Detroit, and was featured in the Washington Women in Jazz Festival Summer Concert Series at Bob Harper Books. She won awards to study classical bass in Vienna in 2012-13 and recently recorded and released her first solo singer/songwriter album We Shall Overcome. She sang on soundtracks for the History Channel and PBS, gave solo performances live on the radio for KPCC Los Angeles and WLRN Miami, has been guest artist twice at the O, Miami Poetry Festival and performed a solo show at the Lucerne Festival this past summer in Switzerland. She currently holds a tenured bass position with the Flint Symphony and watches many dog videos on the internet.
Schedule
| | | |
| --- | --- | --- |
| Time | | Activity |
| 12:30 PM | | Arrival and registration in FFSOM lobby |
| 1:00 PM | | Introduction and rehearsal for bass orchestra piece |
| 2:00 PM | | Technique class with Philip Alejo |
| 3:00 PM | | Masterclass with Guest Artist Maggie Hasspacher |
| 4:15 PM | | Workshop with Guest Artist Maggie Hasspacher |
| 5:30 PM | | Dinner |
| 6:15 PM | | All rehearse bass orchestra piece |
| 7:00 PM | | Final Performance |
Experience Level Assignments
Using the descriptions below, consult with your teacher to determine your performance level. Participants will be divided into four levels.
Level 1:  Advanced Bassists able to perform in upper positions and read tenor clef.
Level 2:  Bassists comfortable with all positions to first-octave harmonic.
Level 3:  Bassists comfortable with the notes in first, second, and third positions.
Level 4:  Bassists with an understanding of first and half position notes.
Registration and Fees
The registration fee per student for the Tucson Bass Jam is $30. This fee includes a pizza dinner. Students will need to bring their own instruments, bows, and endpin stopper. Parents, teachers, or other chaperones may accompany their students to Tucson Bass Jam free of charge.
Registration: Participants should visit and register on the AZ-ASTA website. Registration on the day of the event will be possible, but not recommended.
Chaperone Attendance: We request that any student 13 or under be accompanied by a parent, guardian, or adult chaperone during the event.