Fiddle Fest
January 13, 2018 @ 9:00 am

-

2:00 pm
Event Navigation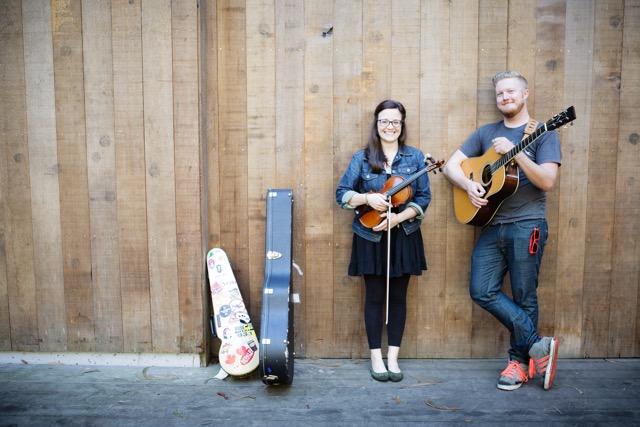 The 5th Annual Fiddle Fest, hosted by the Gilbert Town Fiddlers in conjunction with ASTA-AZ and Campo Verde HS, is a day for string students and teachers alike to explore different fiddling traditions from around the world. All ability levels on bowed string instruments (violin, viola, cello, and bass) are welcome. It will be a packed day of fun tunes, new techniques, grooving, and performances from students and professionals!
Guest Artists
Few young Canadian fiddlers today can show off the breadth and range of North American fiddling like Adrianna Ciccone. With a "distinctive stamp and swing that is both rooted and infectious", she crosses back and forth across the continent with ease. Adrianna showcases Cape Breton reels, crooked French-Canadian brandys, the rollicking rhythms of Ottawa Valley stepdancing tunes, way down to Southern Appalachian stringband tunes; even incorporating Irish and Métis influences.
A graduate of Berklee College of Music in Boston, her debut album, 'The Back of Winter', produced by Bruce Molsky won Instrumental Artist of the Year at the 2015 Canadian Folk Music Awards.
Colin Cotter picked up the fiddle at the age of 4 beginning a life-long journey building upon several generations of his family's intimate relationship with traditional Finnish music. Over time, musical influences from Scotland to Quebec to New York City to West Africa crept in rendering him a genre-defying folky, unencumbered by traditional convention yet warmly familiar with it.
A self-taught guitarist, he has created his own accompaniment style that, in tandem with hard-hitting, poignant songwriting, bridges gaps between American and Celtic folk music and rock.
Schedule
8:30 Registration
9:00 Workshops & Classes
12:00 Lunch (provided)
1:00 Culmination Concert with Guest Artists
Co-Chaired by Taylor Morris and Sara Duce, Directors of the Gilbert Town Fiddlers
Hailed by a class of 2nd graders as "wreely nice and kind" and "the coolest man on erth," Arizona native Taylor Morris enjoys blurring the line between being a violinist and a fiddler. After studying classical violin at Arizona State University with Dr. Katie McLin, he spent four years touring the world as one of five fiddlers with "Barrage," a Canadian-based, world music violin troupe. His travels, both with Barrage and personally, have led to performances in 48 states and 13 countries with musicians from a multitude of backgrounds. Off of the stage, Taylor obtained a master's in education from Harvard University and is a passionate advocate for arts education. He co-founded and co-directs the Gilbert Town Fiddlers, maintains a private violin studio outside of Phoenix, and regularly works with students and educators around the country to explore the violin's unique relevance to a variety of genres.
Sara Duce grew up in Mesa and began playing the viola at the age of 8. After fiddling in the Mesa Public School program, she continued playing fiddle on her own and began performing with hot local country bands. Sara loves the fusion of many different fiddle styles. Sara holds degrees in music education from both ASU and NAU and has worked locally as a fiddling clinician. Her credits include fiddle instructor at the ASU Herberger College for Kids summer workshops, the Tempe district's Sky-Y fiddle retreats, the Arizona String Teachers fiddle workshop for teachers, and improvisation specialist for the Scottsdale District Honor Orchestra with guest artist Mark Wood. Sara co-founded and co-directs the Gilbert Town Fiddlers and teaches orchestra at Greenfield Junior High in the Gilbert School District where her enthusiastic string students continue to earn superior ratings at state competitions.
Registration: $40 for students (includes lunch and t-shirt); free for teachers