September 17, 2022
All day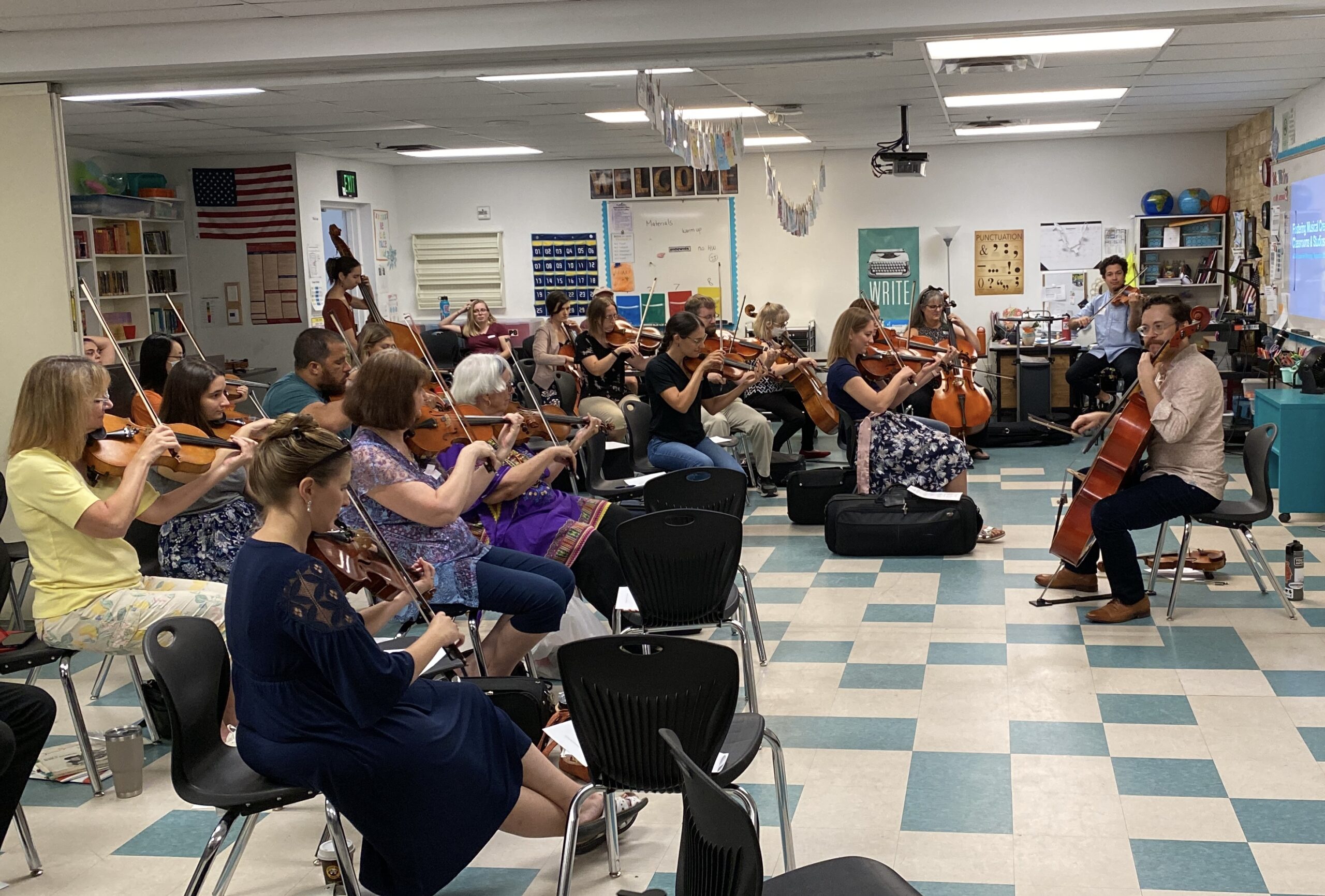 ASTA-AZ Fall Workshop 2022
Saturday Sept 17, 2022
9:30 am – 3:30 pm
Arizona School for the Arts
1410 N. 3rd Street, Phoenix, AZ 85004
Cost: FREE for current ASTA members; $50 for non-members; $20 for student non-members
Schedule:
9:30 am Meet & Mingle
10:00 am Session 1: Meghan Ruel – injury prevention through exercise and mindfulness
11:00 am Session 2: Taylor Morris, Fostering Musical Creativity in Classrooms and Studios
12:00 pm Lunch – bring your own (don't have time to make your own? There are plenty of
places close by – *see below
12:30 pm ASTA AZ membership meeting
1:00pm Session 3: Orchestra reading sessions/Studio Teacher Round Table
2:30pm Session 4: Taylor Morris, Fostering Musical Creativity – part 2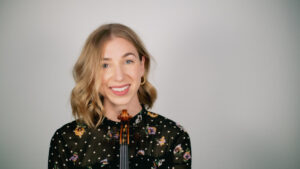 Meghan Ruel, along with physical therapist Trent Rincon, will begin the day, focusing on stretches and exercises for the string player.
Meghan Ruel is a violinist passionate about injury prevention for musicians. She obtained her group exercise instructor certification from the American College of Sports Medicine (ACSM) in 2015 and lead her free group classes "FitForte" in Tempe, open to community members and musicians. She enjoys blending corrective exercise, dynamic movements and strength training to give musicians the ideal balance between flexibility, mobility and strength. Her passion for musician's wellness started in 2012 when she was pursuing her undergraduate degree at the University of Toronto, where many musicians would complain about pain and discomfort during the height of performance season. Meghan also seeks care and advice from the amazing team at Spooner Sports Institute, located in South Phoenix.
Meghan obtained her Bachelor of Music at the University of Toronto, and her Master of Music in violin performance and Arizona State University. For more information and videos, visit www.meghandiego.com
Taylor Morris is inviting us to play along in at least one of his sessions, so bring your instruments!
Hailed by a 2nd grade classroom as "wreely nice and kind" and "the coolest man on earth," Taylor Morris enjoys blurring the lines between violin and fiddle. Eagerly collaborating across genres, he has performed in 48 states and 13 countries as a soloist, as an alumnus of Barrage, with duo partner Tricia Park, or with chamber-folk string sextet The Sound Accord. Offstage, Taylor obtained a master's in education from Harvard University and teaches nationally as a guest educator and clinician (e.g., ASTA, NAfME, Midwest). He co-founded/co-directs the Gilbert Town Fiddlers, serves as a Guest Lecturer at Arizona State University, is a committed private teacher with a dynamic studio of violinists and fiddlers, and runs a summer camp for young musicians called StringPlay. For more information on Taylor, please visit: www.taylormorrismusic.com.
Session 3 is about sharing with our string teaching community.
Room 1: Classroom teachers – get to be a member of the orchestra for a reading session, so bring your instruments! Have a piece you would like to share? Email

[email protected]

with your suggestions. Also – do you have any burning questions or cool tips for the classroom environment? This is a great place to share!!!

Room 2: Studio teachers – connect and learn from other teachers' experiences, while growing a professional and creative network. What tools do you use? Share your successes and your struggles with other new and veteran teachers.
Hope to see you on September 17th!
*Places to eat around ASA: McDonalds, Einstein's, Subway, Safeway – East of 7th St/McDowell; Whataburger, Sonic – West of 7th St/McDowell; Starbucks – 7th St/Willetta; Taco Bell – 3rd St/McDowell; Jack in the Box – McDowell/3rd Ave; The Habit, Potbelly, Rubio's, Five Guys, Chipotle – McDowell/7th Ave