Fall Workshop
September 15, 2018 @ 8:30 am

-

3:30 pm

Free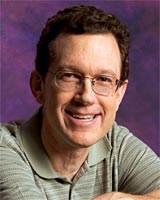 ASTA-AZ Fall Workshop/UA String Symposium at the University of Arizona, Fox School of Music, 1017 N. Olive Rd. Tucson, AZ. Room 162.
Saturday, Sep. 15, 2018 (8:30am – 3:30pm, UA String Symposium ends with Arizona Symphony Orchestra Concert in the evening) 
Free Event for All String Teachers, however please register for the event. (See below)
There will be a special drawing to win sheet music by Richard Meyer at the Reading Session for ASTA Members who register for the workshop by 6pm on 9/14/18 . (non ASTA members are invited to participate in the reading session, but you will not have the privilege to enter the drawing)  Please Join ASTA today!  There will be a drawing for students, we are giving away 1, one year  ASTA student membership to a student(During ASTA general membership meeting 1pm -1:30pm)
Professional Development Hours, will be given to school teachers who registered for the workshop.
8:30        Registration
9:00        Richard Meyer Session "The First Ten Minutes" in Room 162
10:00      Tammy Yi Session "Back of the Orchestra: Alternative Seating Practices"Session in Room 162
11:00      Richard Meyer Session "Non-Performance Lesson Plans" in Room 162
12:00      Lunch on your own.
1:00        (Jose Luis Gomez with all High School students Crowder Hall)
1:00        ASTA General Membership Meeting in Room 162, Presentation for Studio Teacher of the Year to Laura Tagawa
1:30        Richard Meyer Session "Beginning String Players from Scratch" in Room 162
2:00        (Orchestra Clinics with Tammy Yi in Crowder Hall)
2:30        Richard Meyer Reading Session in 162: Night Shift, Miniature Symphony, Sahara Crossing, Pieces of Eight, The Polka Dot Polka, Slumber Music, Of Glorious Plumage.  After the reading session, music will be given away to current ASTA members. (You must be ASTA member in good standing at the time of the drawing, you must have a proof of ASTA membership or receipt for joining to be entered in the drawing). ASTA-AZ Workshop ends at 3:30pm
3:30        (Social Break for High School Students)
4:00        Master Classes and Technique Sessions
Timothy Kantor (violin) in 162
Lauren Roth (violin) in 170
Hong-Mei Xiao (viola) in 114
Theodore Buchholz (cello) in 232
Philip Alejo (bass) in 106
5:30        Dinner Break on your own
7:30        Arizona Symphony Concert in Crowder Hall (Optional, teachers can receive comp. tickets upon request) 


Guest Clinicians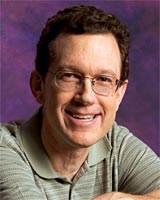 Born in 1957, Richard Meyer is a full-time teacher in the public schools and has taught string students at the elementary, middle school, and high school levels for over 30 years. Currently, he directs the orchestras at Oak Avenue Intermediate School in Temple City and is in charge of the city's elementary string program.
He was the music director of the Pasadena Youth Symphony Orchestra for 16 years, conducting them in performances in New York, Washington D.C., Vienna, Australia, and Canada. He is a much sought-after clinician throughout the United States, and has been a featured clinician at the A.S.T.A. National Conference, and String Teachers' Workshops at Ohio State University and Birch Bay, Washington. He has also guest-conducted All-State Orchestras in several states.
Richard is a nationally recognized, best-selling composer with over 130 compositions and arrangements in print, and is the string editor for Alfred Music. He is the co-author of several string method books, including the popular String Explorer series, and, most recently "Sight-Read It for Strings." He and his wife, Rose, live in Arcadia, California and have three daughters.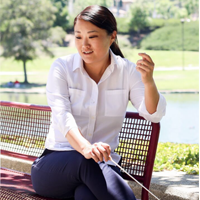 Dr. Tammy S. Yi is a violinist, strings specialist and orchestral conductor from Los Angeles. She holds degrees from Columbia University, University of Southern California and Azusa Pacific University. Prior to UA, she was the violin and conducting instructor at Columbia University and Conductor of the Manhattan School of Music Precollege Orchestras. She also taught in both public and private schools for more than ten years and founded the First Children's Orchestra of Harlem and HOPE Children's Orchestra of Orange County. Yi's research interests include diversity, equity and inclusion. She presents her work on social justice in orchestral pedagogy at music education and conducting conferences around the world, gaining her and her research impressive international exposure. Dr. Yi will serve as the Conductor of the UA Philharmonic and teach courses in music education specializing in string education, democratic classrooms, creativity, and social justice.