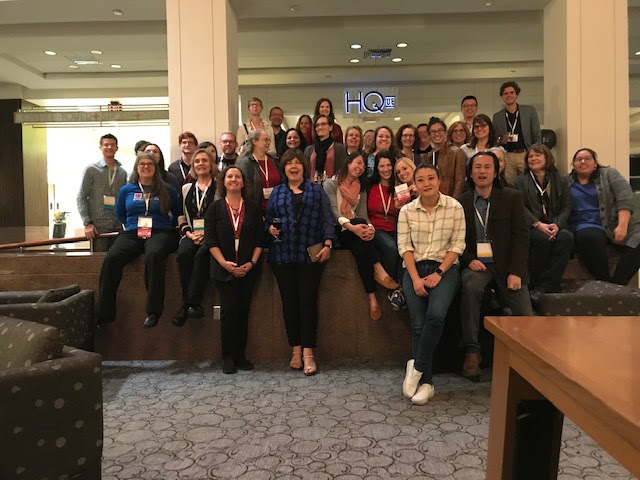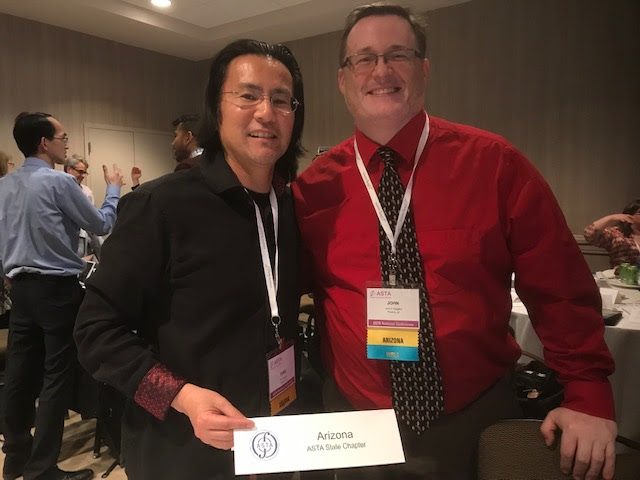 Mission
To Enrich Lives through the Joy of Teaching and Playing String Instruments
Our growing chapter of 250 members represents string lovers of all sorts: violinists, violists, cellists, bassists, guitarists, harpists, performers, teachers, students, amateurs, professionals, parents of string players, and luthiers. You will find a very supportive and active community of string enthusiasts at ASTA-AZ.
Throughout the year we provide activities for our members and their students that promote their love of string playing and encourage growth of skills as they teach and perform.
Additionally, the national ASTA provides members with an award-winning journal published four times a year and hosts an incredible three-and-a-half-day conference, with performances and sessions that are guaranteed to inspire and inform.  
Officers
Toru Tagawa, President, Website: torutagawa.com
John Haggard, President-Elect
Dr. Jonathan Swartz, Past President
Jessica Breen, Secretary
Amanda Hartley, Treasurer
John Haggard, Solo Competition Chair
Mary Ann Ramos, Northern Membership Chair (Flagstaff Area)
Danica Terzic, Central Membership Chair (Phoenix Area)
Alice Vierra,  Southern Membership Chair (Tucson Area)
Meeting Minutes:  ASTA Meeting Minutes 2004-2006   ASTA Meeting Minutes 2007  ASTA Meeting Minutes 2008  ASTA Meeting Minutes 2009   ASTA Meeting Minutes 2010   ASTA Meeting Minutes 2011   ASTA Meeting Minutes 2012   ASTA Minutes Jan. 2014   ASTA Minutes May 2015   ASTA Meeting Minutes Sep. 2015   ASTA Meeting Minutes June 2016 ASTA Meeting Minutes August 2016 ASTA General Meeting August 2016 ASTA Meeting June 2017  ASTA Meeting Minutes Sep. 2017ASTA-Meeting-6_6_18 ASTA Meeting 9_15_18 ASTA Minutes 5_29_2019 ASTA meeting 9_21_19
History of the Past Winners of the Outstanding Teacher Award. (Odd-Even = Studio Teacher, Even-Odd=Public School Teacher), Nominations are open from September 1 – November 1 by sending few paragraphs about the teachers accomplishment and why you think the person deserve the award.  Winner will be announced after voting within the board members. E-mail to info@astaaz.org
Congratulations to Mrs. Terry Alexander, Public School Teacher of the Year!!
Terry Alexander. She started the brand new program at Catalina Foothills School District in 2017, and her program is growing. She is a wonderful teacher, and she continues to articulate the importance of music to the public. You can see her teaching and talking on this video. https://youtu.be/-H0U9uB1o5Y
Terry Alexander grew up in St. Louis, Missouri, where she began violin
studies with Gladys Lang, a violinist in the St. Louis Symphony. Terry was a
violinist in the St. Louis Symphony Youth Orchestra. Her college studies
include Truman University (Kirksville, MO), the University of Missouri
(Columbia, MO), and the University of Arizona (Tucson, AZ). Her
professional playing experience includes several seasons with Arizona
Opera Company, thirty years with the Tucson Pops Orchestra, countless
musicals, and twenty years with Catalina Foothills Church. Terry taught for
over 30 years in the Marana Unified School district, where she initiated
string programs at Marana High School and Mountain View High School.
During this time she also taught elementary and middle school orchestras
in the district, and served in a variety of positions, including high school
music department chair and MUSD district curriculum committee member.
Through the years, her students have earned high honors in many AMEA
(Arizona Music Educators Association) events, including area concert
festivals as well as regional and all-state festivals. During her three
decades of teaching in MUSD, she conducted the pit orchestras for
numerous high school musicals. Terry served several terms in AMEA as
orchestra chairperson, solo and ensemble chairperson, and regional
governor. Beginning in 2012, she served in ASTA (Arizona String Teachers
Association) in a number of roles including coordinator for teacher
workshops, communications chair, and chapter president. In 2014 she
received a National Leadership Award from ASTA. Terry continues to be
active as a guest conductor, as well as adjudicator, for various local music
festivals.
Terry joined CFSD in 2017 to launch an orchestra program at the
elementary level. This program has grown to over 220 students, and now
includes middle school and high school. Along with her colleague Ryan
Watson, Terry looks forward to continued growth of the CFSD
orchestra program.
Nominate Teacher of the Year, 2019-2020, This year is Private Teachers. Nominations are open until 11/1/2019. 
Nomination
| | |
| --- | --- |
| 2018-2019 | Terry Alexander |
| 2017-2018 | Laura Tagawa |
| 2016-2017 | Karalee Hagen |
| 2015-2016 | Marybeth Tyndall |
| 2014-2015 | Amy Bennet |
| 2013-2014 | Susanne Rothaar |
| 2012-2013 | Walt Temme |
| 2011-2012 | Louise Scott |
| 2010-2011 | Catherine Nichols |
| 2009-2010 | Dan Swaim |
| 2008-2009 | Bill Bitter |
| 2007-2008 | Dennis Bourret |
| 2006-2007 | Diane Grieser |
| 2005-2006 | David Rife |
| 2004-2005 | Fran Veres |
| 2003-2004 |   |
| 2002-2003 |   |
| 2001-2002 |   |
| 2000-2001 |   |
| 1999-2000 | Patricia Cosand |
History of the Presidents
| | |
| --- | --- |
| 2018-2020 | Toru Tagawa |
| 2016-2018 | Jonathan Swartz |
| 2014-2016 | Theodore Buchholz |
| 2012-2014 | Shelly Rich |
| 2010-2012 | Terry Alexander |
| 2008-2010 | Janice McDivitt |
| 2006-2008 | Ann Williams |
| 2004-2006 | Donald Hamann |
| 2002-2004 | Marna Bowling |
| 2000-2002 | Carol Matthusen |
| 1998-2000 | Claire Gordon |
| 1996-1998 | Beth Gilbert |
| 1994-1996 | Patricia Cosand |
| 1992-1994 | Sheila Kendall |
| 1990-1992 | Louise Scott |
| 1988-1990 | Daniel Swaim |
| 1986-1988 | Phyllis Skoldberg |
| 1984-1986 | Margaret Ruccolo |
| 1982-1984 | Jeffrey Showell |
| 1980-1982 | William Magers |
| 1977-1980 | Dennis Bourret |
| 1975-1977 | John Ferrell |
| 1974-1975 | Richard Gregory |
| 1972-1974 | Gordon Epperson |
| 1970-1972 | Frank Spineza |
| 1967-1970 | Dale Brubaker |
| 1965-1967 | Eugene Lombardi |
| 1964-1965 | Lauritz Bjorlie |
| 1962-1964 | Anna Mae Sharp |